Our Speakers
Industry leaders, in addition to your peers who can speak firsthand to their FirstNet experiences, are coming together at the Vision 2022 FirstNet Summit in order to bring FirstNet to life. We want your questions to be answered and your experience with us to broaden your understanding of the future of emergency communications and the role FirstNet will play. You will have direct access to all of our speakers, ensuring a personal experience like no other.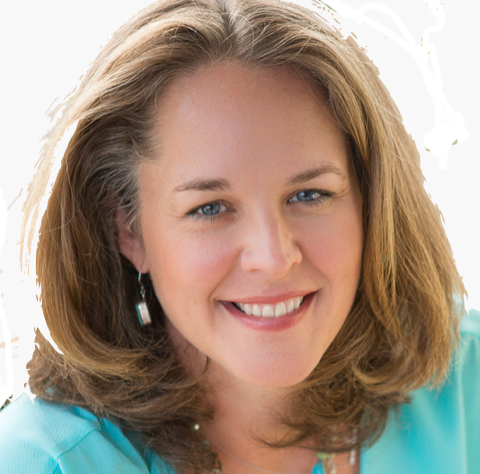 Dr. Anna Fitch Courie, DNP, RN, MS, PHNA-BC
Director of Responder Wellness, FirstNet Program
Blank
Read Bio
Dr. Anna Fitch Courie, Director of Responder Wellness, FirstNet Program at AT&T is a nurse, Army wife, former university faculty, and author. Dr. Courie has worked for over 20 years in the health care profession including Bone Marrow Transplant, Intensive Care, Public Health, and Health Promotion practice. Dr. Courie holds a Bachelor's in Nursing from Clemson University; a Master's in Nursing Education from the University of Wyoming; and a Doctor of Nursing Practice degree from Ohio State University. Dr. Courie's area of expertise is integration of public health strategy across disparate organizations to achieve health improvement goals.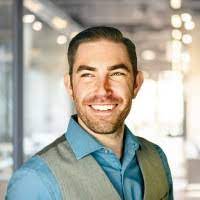 John B. Elam
Principal Program Manager at AT&T
Blank
Read Bio
John is a Principal Program Manager at AT&T with a focus on future solutions for Schools and Health &Wellness. He hasbachelor's degree in Engineeringand Business and has 5 years of experience innetworking and mobility. Previously, John created applications, data pipes, and dashboards to helpsupport the Network Disaster Recovery team still used today for emergency deployments.
Bob Fowler
AT&T–Product Management Lead,FirstNet Push-to-Talk
Blank
Read Bio
Bob has over 30 years experiences in wireless communications technologies. For the past nine (9) yearsBob Fowler has led AT&T Enhanced PTT and now leads AT&T FirstNet Mission Critical Services product management activities, where he oversees vendor roadmap planning and delivery. Bob previously held product management positions at Motorola (21 years), a world leader providing mission communication solutions to public safety and industry, working on two—way trunked radio solutions, including integrated Digitally Enhanced Networks (iDEN/Nextel). Bob has held sales leadership and marketing roles at Leonardo U.S. (4 years) formerly DRS, an international defense contractor. Additionally, Bob has experience in AI machine learning, focusing on image analytics technologies developed at ImageVisionLabs, a start–up in Texas.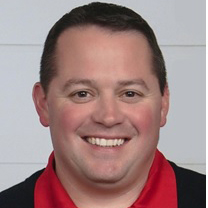 Brandon Gallion
Director Product Management and Development
Blank
Read Bio
Brandon has seventeen years of mobility, wired, and application experience supporting solutions for Police, Fire, EMS and other Public Safety and government organizations. Brandon is currently Director of Product Management and Development and leads the AT&T FirstNet Solutions Team responsible for MegaRange, FirstNet's 5G, and device portfolios.
Blank
Read Bio
John is the President and CEO of Assured Wireless Corporation, where he leads a world–class team developing leading–edge wireless solutions for network operators, first responder organizations and critical enterprises. John served Assured Wireless as a management consultant before accepting his current role. He has extensive experience as a board member, company executive, and investment banker, and is a self–described tech nerd.

Guy Harris
Lead Product Marketing Manager
Blank
Read Bio
Guy joined the AT&T FirstNet program in 2017 and is currently a Product Marketing Manager in FirstNet Business Operations. He has extensive experience in data analytics, and is now focused on improving FirstNet operational metrics, including Uplift system performance.
Prior to joining FirstNet, Guy worked in the AT&T wireless business, leading data analytics programs to promote revenue growth through improvements in operational performance. He also has many years' experience in the semiconductor industry, with roles in product development and product marketing, with a particular focus on products for telecommunications use.
Guy has a BS in Mechanical Engineering from Newcastle University, and an MS in Engineering Management from Cranfield University, both located in England. He is a registered Project Management Professional and holds patents in Educational software and semiconductor manufacturing. He lives in Lewisville, TX.

Craig Leonardi
Lead Product Manager, AT&T FirstNet Product
Blank
Read Bio
Craig has 20 years of product development and management experience in the public safety, enterprise, and consumer wireless industries. Craig joined the AT&T FirstNet Product team in January of 2016 and is currently the Lead & Product Manager for FirstNet Central, FirstNet Assist and the Uplift Request Tool. Prior to joining FirstNet, Craig pioneered early standards for mobile devices to auto capture and read UPC, QR and Aztec codes. Craig also has extensive experience in mobile identity management and multi-factor authentication.
Craig has an MBA and an MA in Technical Writing with a minor in Illustration from Gannon University. Craig lived and traveled throughout Japan, Korea, and China for several years as a technical writer before getting into wireless. He is an avid, sailor, white water kayaker, scuba diver and swift water rescue volunteer. Craig currently resides in Emeryville, CA.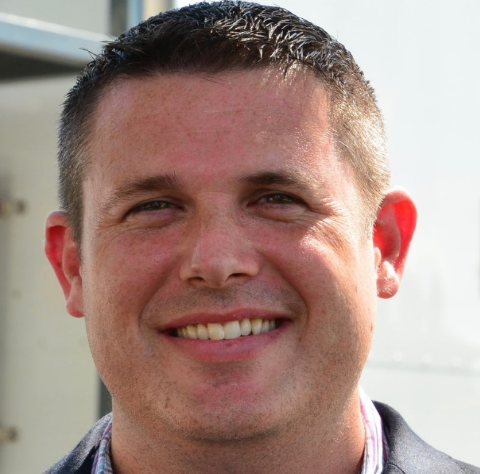 Brian Maholic
AT&T-National Director, Mission Critical Solutions
Blank
Read Bio
Brian Maholicis the Director for FirstNet Mission Critical Solutions in based in Dallas Texas. Mission Critical Solutions is a National Strategy team focused on Customer Solutions. With AT&T, Brian has previously held the role of FirstNet Opt–in Leader and Sales Manager for Texas. Before AT&T, Brian has held various positions in Land Mobile field engineering, product management and business development.

Keith Martin
Lead Public Safety Engineer
Blank
Read Bio
Keith Martin, Lead Public Safety Engineer, has spent his entire 21 years at AT&T involved in the design, implementation, and support of the 9-1-1 PSAP. Currently Keith is primarily consulting with AT&T 9-1-1 Product on the topic of AT&T ESInet enhancements, designing AT&T's cloud-based Call Handling-to-PSAP network, and acting as Lead Engineer for several statewide ESInet and/or call handling deployments. He is a key member of the AT&T Public Safety Solutions team, regularly consulting with customers across the United States assisting them with premise-based solutions, hosted NG9-1-1 solutions, and our AT&T ESInet offer.
Suzette M. McLeod
FirstNet App Ecosystem Marketing Manager at AT&T
Blank
Read Bio
Suzette is the FirstNet App Ecosystem Marketing Manager at AT&T, focused on expanding awareness and deepening adoption of mobile technology by first responders. She has spent the last decade bringing information–sharing innovation to the public safety and criminal justice communities. Before AT&T, she worked with the Department of Justice on national policy and technology, leading development of the Body Worn Camera Toolkit; Public Safety Officer's Benefits program; and the Bureau of Justice Assistance's Training & Technology Assistance Center. Suzette managed national programs and served on federal advisory committees that advanced interjurisdictional data sharing across local, state, and tribal systems. Specifically, she managed implementation of Suspicious Activity Reporting across Fusion Centers and development of dozens of consensus–based data exchange packages for dispatch, records management, courts, prescription drug monitoring, and victim notification. Suzette loves helping government "connect the dots" with solutions that leverage a practical mix of people, processes, and technology.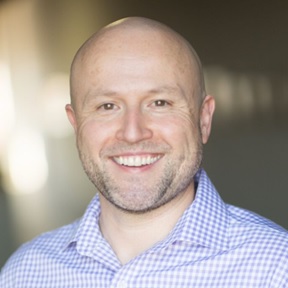 Derik Mortlock
AT&T-Director, Mission Critical Product Management
Blank
Read Bio
Derik Mortlock is the Director of Mission Critical Product Management for the FirstNet program atAT&T. He joined the FirstNet program in 2018 to lead the initial deployment of Mission Critical Push–to–Talk in the FirstNet network as well as the evolution of Mission Critical services. He has been with AT&T for 18 years, driving the development and delivery of innovative wireless services.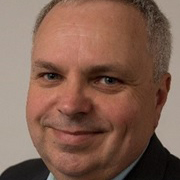 Mike Newburn
AT&T–Principle Architect, Mission Critical Solutions
Blank
Read Bio
Michael has 30 years' experience in the wireless and 9–1–1 industry in both private and government sectors. Prior to AT&T Michael served as the Wireless Director and senior technical and wireless communications policy expert for Fairfax County, Virginia where he introduced an out of the box wireless strategy migrating his non–public safety radio users over to AT&T's Enhanced Push to Talk service resulting in more than a $16million savings for Fairfax County. His plan also incorporated LTE to LMR interoperability interfaces between the Fairfax County P25 public safety radio network and AT&TEPTT, expanding the interoperability capabilities for his first responders. He has been a speaker at events including IWCE, APCO, & IJIS. He lives in Northern Virginia with his wife and has two daughters.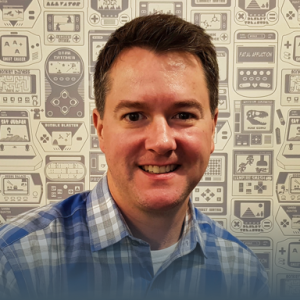 Jeff Pedro
Sr Application Executive
Blank
Read Bio
Jeff is responsible for Business Development of AT&T's FirstNet Embedded IoT Program. He works collaboratively with industry leading companies in bringing new, innovative, lifesaving solutions to market – focused on helping First Responders and those who support them do their jobs more efficiently, effectively, and ultimately more safely.
Prior to this role Jeff led Global Business Development efforts for Connected Development, an IoT Engineering Services firm. CD offers a comprehensive suite of services including IoT Consulting, Hardware & Software Design, RF/Antenna Custom Design, Certification, and Cloud Services Integration.
Jeff holds Masters degrees in Business Administration (MBA) and Information Systems (MSIS) from Boston University's Graduate School of Management. He earned a Bachelor of Arts from the University of Rhode Island.
Cody Postier
Senior Lead, Product Marketing Manager
Blank
Read Bio
Cody Postier has been with AT&T since 2017, prior to managing the FirstNet 5G product portfolio Cody managed several applications for the AT&T Enterprise team. Before joining AT&T Cody spent ten years working in the Middle East for Ooredoo Qatar where he managed the First Worldwide commercial deployment of a 5G Network in 2016.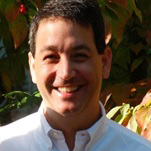 Jean-Claude Rizk
Public Safety Solutions Manager
Blank
Read Bio
Jean-Claude Rizk, Public Safety Solutions Manager, brings more than 26 years of award-winning government solution experience, serving both local and state government markets.
Jean-Claude leads a team of dedicated personnel responsible for developing and delivering AT&T Solutions to Public Safety Agencies across the Eastern United States. Jean-Claude is a recognized subject matter expert in Next Generation 911, frequently requested to participate in panel discussions and executive presentations.
Jean-Claude is an 8-time Diamond Club winner for AT&T and 5-time Pinnacle Club winner, for meritorious performance. Additionally, he has coached and developed over 20 Diamond winners in his management tenure. A 1992 graduate of Rutgers University in New Jersey, he continued his graduate studies at Georgia State University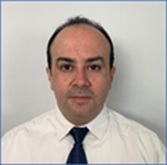 Michael Salazar
Lead Product Mgmt & Development – Public Sector
Blank
Read Bio
Michael brings over 25 years of cross functional experience in communications and wireless industry. He continues to have a pivotal role in wireless access and broadcast technology realization and commercialization.
Michael's experience includes support of large enterprise, medical, public safety, local, state, and federal agencies. He also has a wide technical background in network management, security, mobility, and wireless network technologies.
While at AT&T Michael has held roles as a Systems Engineer, progressed to Senior Enterprise Architect, and Senior Consultant for Integrated & Partner Solutions. He has also authored various white papers and conducted webinars on mobile technologies.
In his FirstNet role, Michael is responsible for FirstNet's products through development and execution of comprehensive marketing plan to ensure consistency with overall marketing and corporate strategy, and achieve product performance, revenue, market share, and profitability objectives. Using his experience and technical skills to identify, monitor and analyze performance parameters to position, modify features and identify new uses for the FirstNet product.
Michael holds an BSEE in from the Illinois Institute of Technology, has held Cisco and Microsoft certifications and is currently a Certified Information Systems Security Professional (CISSP).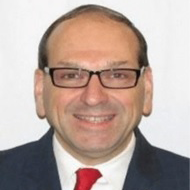 Frederick Scalera
Director Program Management, Response Operations Group, FirstNet Program at AT&T
Blank
Read Bio
Fred Scalera is a Director of Public Safety Strategy for the AT&T FirstNet Program. He is Responsible for facilitating collaborative innovation with FirstNet users, and for strategic alignment for Public Safety. Fred also serves as the Director of The Response Operations Group.
Fred Scalera has a long history of public safety service and innovation. Fred retired in 2008 as a Deputy Chief with the Nutley Fire Department in New Jersey. During his time with the Nutley Fire Department, Fred was assigned to the Essex County Prosecutor's Office Arson Task Force. Fred was the first Fire Service Arson Investigator to attend a Police Academy. He served as an instructor at the Essex County Police Academy for over 25 years.
During Fred's career with the Fire Service and Municipal Government he also became a Certified Fire Official. Other responsibilities included radio communications, the Township Information Technology Bureau and the Emergency Management Coordinator. Fred not only served his home Township of Nutley, but also within Essex County as a Deputy Sherriff, the Deputy Director of the County Office of Emergency Management and the Hazardous Material Coordinator.
Fred also served in the New Jersey State Legislature. He rose to be the Deputy Speaker of the New Jersey General Assembly and served Chairman of the Homeland Security Preparedness Committee. He was also served as the Bureau Chief of Interoperable Communications and was responsible for NJ as one of the FirstNet Early Builder projects.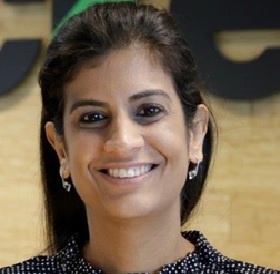 Asha Shamdasani
Sr Product Manager
Blank
Read Bio
Award-Winning Global Marketing Leader with focused experience in building operational standards and new portfolios, utilizing strategic marketing initiatives, and developing company brand, resulting in revenue increases and ROI optimization. Asha is currently Sr Product Manager of FirstNet Product Market Development for the AT&T Public Safety Solutions Team.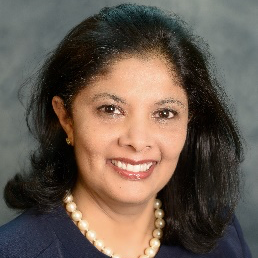 Prathima Simha
Product Management/Product Marketing of the FirstNet Application Ecosystem at AT&T
Blank
Read Bio
Prathima Simha heads product management/product marketing of the FirstNet Application Ecosystem at AT&T. She brings to FirstNet 20+ years of global industry leadership in wireless telecom and software technology. Prior to joining AT&T, Prathima was a Global Vice President at Ascom with P&L responsibility for a multi-million-dollar analytics product portfolio sold worldwide. As Global R&D Director at Ericsson, Prathima was responsible for service assurance products for the wireless industry. With a Business Education from Darden School of Management, University of Virginia and a master's degree in Engineering from the Indian Institute of Science, she seamlessly straddles the world of business and technology holding multiple patents in the US and globally. In her current role, Prathima is passionate about creating a vibrant ecosystem of innovative, interoperable, and secure apps/solutions for public safety.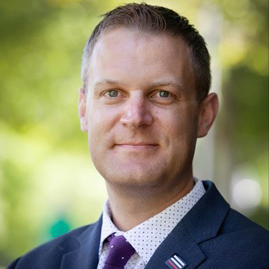 Ryan Fields-Spack
Director, Public Safety Strategy and Policy, Response Operations Group, FirstNet Program at AT&T
Blank
Read Bio
Ryan Fields-Spack is a member a unique team within AT&T specifically chosen for their public safety experience. Their primary focus is to advocate for the needs of all public safety agencies and line level personnel as FirstNet is stood up across the nation. As a public safety advocate for AT&T and FirstNet, Ryan travels the country speaking to first responders on the challenges they face: learning what they need to do their job in an age of ubiquitous technology and capabilities. Ryan is also a member of the command staff tasked with managing the FirstNet Response Operations Group.
Ryan Joined AT&T after 10 years with the city of Aurora, Colorado Fire Department. Prior to joining AT&T, Ryan served as a Captain. He also worked with the departments as a fire Lieutenant and the Coordinator for the City of Aurora Office of Emergency Management (OEM). Ryan started as a line level Firefighter/Paramedic.
Ryan is a graduate of the Naval Postgraduate School's Center for Homeland Defense and Security with a Master's Degree in Securities Studies-Homeland Security and Defense. His thesis focused on how the human dynamic can be managed within a unified command on complex incidents such as an active shooter.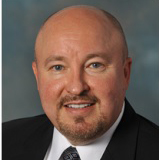 Mark Titus
Lead Product Management and Development
Blank
Read Bio
Mark Titus, Lead Product Management and Development of AT&T's NG9-1-1 ESInetTM service. He provides continuing product surveillance of emerging public safety technologies such as 5G, cyber security and improved location accuracy.
Titus was recently honored with AT&T's Visionary Award in recognition for accelerating growth of AT&T's NG9-1-1 ESInet business. He's been awarded 30+ US patent inventions in 911 Data Messaging (text to 9-1-1), First Responder & Wireless Emergency Alerting (WEA), Wireless Location Services and Short Message Service (SMS) applications.
Titus recently served the Federal Communications Commission (FCC) Communications Security, Reliability, and Interoperability Council's (CSRIC) VII Working Group 4 on 911 Security Vulnerabilities during the IP Transition. He previously served CSRIC II & III Next Generation Alerting and Common Alert Protocol (CAP) working groups.
He holds a M.S. degree in Telecommunications Management from the University of Maryland and a B.S. degree in Computer Science from Cleveland State University.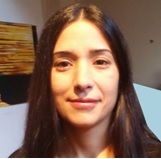 Catherine Watson
Sr. Lead Product Mgmt and Development – Public Sector
Blank
Read Bio
Catherine Watson has over 20 years of experience in the telecommunication industry. She has been responsible for the design, implementation and performance benchmarking of many complex voice and data network solutions. Within FirstNet she is responsible for Security product marketing including ICAM.
Ms. Watson brings a wealth of knowledge and industry experience in Strategic planning of IP networks, transmission systems, security, application development and mobility solutions.
Prior to joining the FirstNet team Ms. Watson was responsible for providing consulting services to very complex wireline and wireless solutions, prior she managed systems and processes of a Network Operations Center, she also planned, built out and Optimized the local infrastructure and collocation facilities of a large telecommunication service provider. Earlier she coordinated the expansion of new transatlantic fiber system facilities from NY to London while negotiating carrier alliances with several telecom providers and implemented network initiatives based on existing and anticipated network architecture evolution.
She joined the FirstNet team in 2015 and played an integral role in the design and development of the AT&T FirstNet solution
Educational background includes MS Technology Management (Columbia University); Postbaccalaureate Program in Business (Columbia University), BS: Electrical Engineering –focus: Telecommunications. She lives in New York City with her husband and two sons.
Public Safety Broadband & Beyond
The Vision 2022 Summit is a FirstNet users conference with a mission to ensure every organization and person involved in safety, security, emergency and crisis response has the tools, technology, and knowledge that they need to keep themselves and their communities safe.
Remaining Agile
COVID has been a game changer. We're seeing what is going on in our communities across this country and we know it is stressful.  As we watch first responders and all medical service providers navigate the shifting landscape, our hearts go out to you for the challenges you face.  A conference is likely not a high priority for you right now, but all the same, we feel the information we are compiling for your benefit is so important that we're forging ahead with our planning and hopeful you will join us.
Show More
As an association, we're working hard to create an incredible experience for all FirstNet users and potential users at our PSBTA FirstNet Users Summit, this coming January. We understand, however, things can change in an instant. We want to instill the highest level of confidence that we are monitoring the changing COVID climate and adjusting all precautionary measures in accordance with the local health department directives. Times like these reinforce the fact that a deeper understanding of how FirstNet can help you better serve your community is critical. We'll bring cutting-edge training opportunities, access to the service providers building a better network and ecosystem to serve you, grants technical assistance and support to assist you in identifying potential funding sources to fund your project(s), and the ability to have meaningful conversations about what you need as an agency, all in one convenient location.
SouthPoint Hotel Casino & Spa
Southpoint Hotel Casino & Spa
9777 S Las Vegas Blvd, Las Vegas, NV 89183 USA